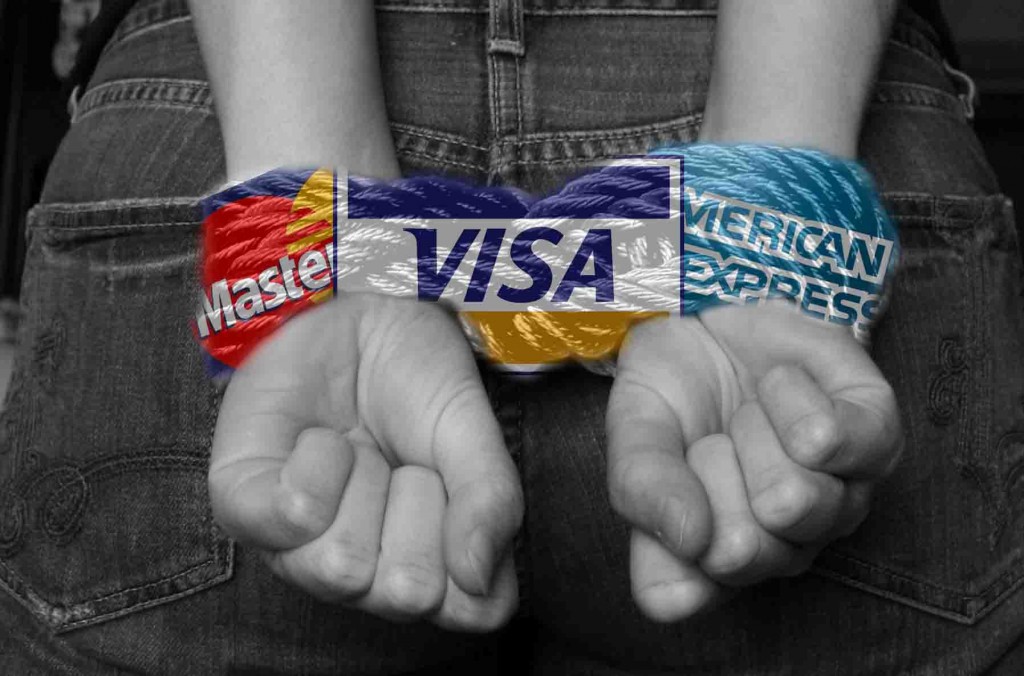 I was at the mall this past Saturday with a friend. I hadn't been there in months, and I was genuinely amazed at how packed it was; I practically had to park at the grocery store across the street. "It's mid January," I thought to myself. "Black Friday and the Christmas rush are over. What could have this many people out shopping?" I love to ask myself questions I already know the answer to.
There was nothing new driving  people to the mall. It was that same old "gotta have it because going without it would be criminal and downright un-American" mindset. From a young age, we learn to want everything and to spend whatever necessary to get it. After all, we're good people. We deserve to be happy, and everyone knows happiness = lots and lots of stuff. And so our debts rise, our bank balances fall, and our self images stay wrapped up in all this stuff.
There is nothing wrong with wanting nice things, but are they so important that we're willing to jeopardize our financial futures? Another question I already know the answer to. According to the Federal Reserve, the average American has nearly $16,000 in credit card debt and saves at a negative rate. Quite literally, living beyond our means has become the American way. As rich as we all like to look like we are, this behavior and way of thinking is keeping us poor. You wouldn't know it from all the designer handbags, red-bottom stilettos, and luxury cars, but we're drowning under our need to look the part. The more we spend on looking cute and living the "good life," the less we're putting away for later. Our children are learning that it's perfectly normal to spend everything they have (and then some)  on things that aren't even necessities. No money for the future? No problem. That's what all these nice credit card companies are for. They're here to help us by lending us all their wonderful money. And all we have to do is spend the rest of our lives paying them back 2-3 times the amount we borrowed. Cool, right?
The days of chain-and-whip slavery are over, but financial slavery is alive and well, and its effects are just as bad. Generation after generation is living hand to mouth, with no wealth or land to call their own. The tiny sliver of the population that controls majority of the money and influence is able to live that way because of our ignorance. While we–the gullible masses–are out spending on over-priced items that begin to depreciate the second we take ownership of them, they are off doubling and tripling their money, ensuring that their offspring will never have to live the financially enslaved lives that many of us do. If you want to get your children a real birthday/Christmas/Eid/"just because" gift, open a savings account in their name and teach them about the importance of spending wisely. Don't pass on the poor mindset we inherited.
~Nadirah Angail
-Check out my published works!